later post  |  index  |  earlier post
Steel recycling soars, says Environment Agency
  Friday, 28 October 2016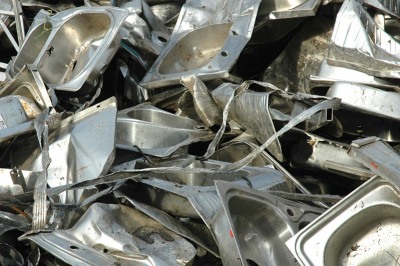 According to new information released by the Environment Agency, the amount of steel packaging recycled in the second half of this year has spiked substantially, with the majority of other recycling materials also set to reach their recycling obligation targets.
The figures give an indication of how much waste was recycled and exported between April and June this year and also offers a perspective on how well the industry is likely to perform for the rest of the year.
Steel recycling increased from a confirmed 94,785 tonnes in the first quarter of 2016 to 119,556 tonnes in the second quarter.  Once the figure is confirmed, it will mean that 58.7 per cent of the total steel demand for this year has already been met.  This will be very positive news in an industry that warned of the negative effects of closing British Steel Mills could have on the packaging recovery note (PRN) this year.
Andrew Letham, sales and marketing manager for The Environment Exchange, noted that steel recycling performance had reached levels 'not seen since 2008' this year, with strong exports helping the industry.
As a result of the increased performance, steel PRN prices have dropped and are now trading at around £15 per tonne.
Other materials have continued to perform well during Q2, with 250,409 tonnes of plastic packaging already recycled as well as 925,210 of paper.
Wood and recovery package recycling – an area of concern in the latter 2015 – also improved, with 111,698 and 188,999 tonnes respectively being recycled.
Aluminium had what 360 Environmental director Phil Conran called a 'storming' quarter and is set to comfortably exceed demand for the year.  22,156 tonnes of aluminium packaging were recycled in Q2, with the metal benefiting substantially from the Environment Agency's change to protocols in 2015.
The only material to suffer during the quarter was glass, which is only just on course to meet its target and could well miss out if performance decreases later on this year.
Chris Taylor, commercial manager at Clarity Environmental, noted that glass could well pick up, with the third quarter of the year typically being the strongest for the material, with warmer weather causing an increase in drinks consumption.
"With positive figures across the board, I expect we will now see further softening of PRN prices," Mr Taylor concluded.
later post  |  index  |  earlier post
---