Scrap A Car
At ASM Metal Recycling, we pay great prices for scrap vehicles in the Aylesbury area and beyond. Scrap vehicles can be delivered to any ASM site, otherwise if you require your vehicle to be collected, please give us a call to arrange this.
DVLA legislation
You might not be aware that it's the law to inform the DVLA that your car has been scrapped. When your vehicle is being collected or dropped off, bring us your V5C logbook (it's the car's registration certificate). We will stamp and sign the relevant section of the certificate then hand it to you to simply sign and send it to the DVLA to let them know.
Doing your bit for the wider environment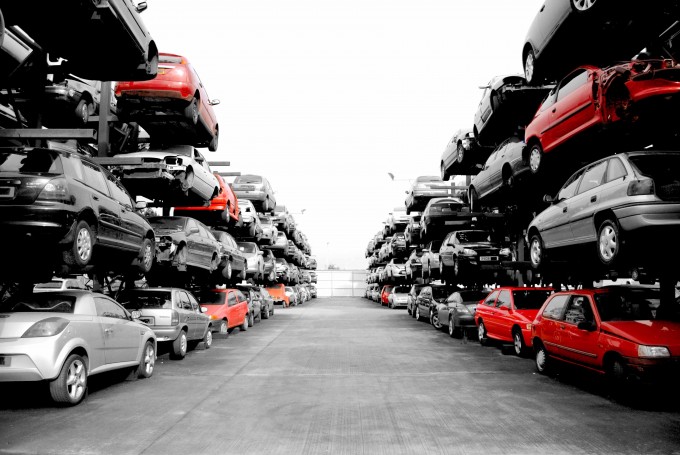 By scrapping your car, you can rest assured you're disposing of your vehicle in the most environmentally friendly way.
At ASM Metal Recycling we use a state-of-the-art vehicle dismantling facility which works in line with the European Union End-of-Life Vehicle Directive, guaranteeing all hazardous waste and toxins are disposed of as part of the de-pollution procedure.
Sell Your Car
Best prices paid on any car!
All cars wanted, including MOT failures and non-runners.  We offer prompt collection and immediate payment.
Locate Your Nearest Depot
What happens to your scrapped car?
We don't just cast aside the shell of your vehicle for scrapping. We make sure that any car parts that can be salvaged are recycled for second-hand sale; this is not only great for the environment but also cost-effective for motorists that don't want to pay brand-new prices for their car parts from garages and dealerships.
All of the scrap vehicles and parts we offer at ASM are sorted and sold according to the latest Salvage Codes, which were last updated in October 2017. Visit our Vehicle Salvage Code page to understand more about what car salvage categories mean for you.
Every year, around two million cars reach the end of their life in the UK. These road vehicles are considered hazardous until they have been dismantled, with the potential toxins removed from the vehicle and safely stored.
If you'd like to arrange for your vehicle to be scrapped, all you need to do is use our online valuation tool.