Dunstable Scrap Metal Collection
The leading scrap metal recycling specialists in Dunstable
If you are a businesses and homeowners in the Dunstable area that no longer has the storage space or inclination to house your scrap metal, ASM Metal Recycling's metal recycling centre in nearby Totternhoe is ready and waiting to help. As a reputable, licensed scrap metal dealer, we offer a reliable waste metal collection service throughout Dunstable and the surrounding area, including Houghton Regis.
Our purpose-built state-of-the-art metal recycling facility in Totternhoe is situated at The Lime Works, in Lower End, Totternhoe, just a couple of minutes from the A505. All grades of ferrous and non-ferrous metals are accepted as part of our scrap metal collections throughout Dunstable, while end-of-life vehicles can also be accepted for de-pollution and to be broken for reusable car parts.
No matter how difficult your scrap metal is to access or how much waste metal you have to get rid of, at ASM Metal Recycling we have the licenses, the equipment and the manpower to rise to the challenge. We can clear residential and commercial sites of scrap metals and other hazardous materials with the utmost efficiency. Our grab lorries can be specified for any location in and around Dunstable to reach even the trickiest areas and lift away scrap materials for processing at our Totternhoe site.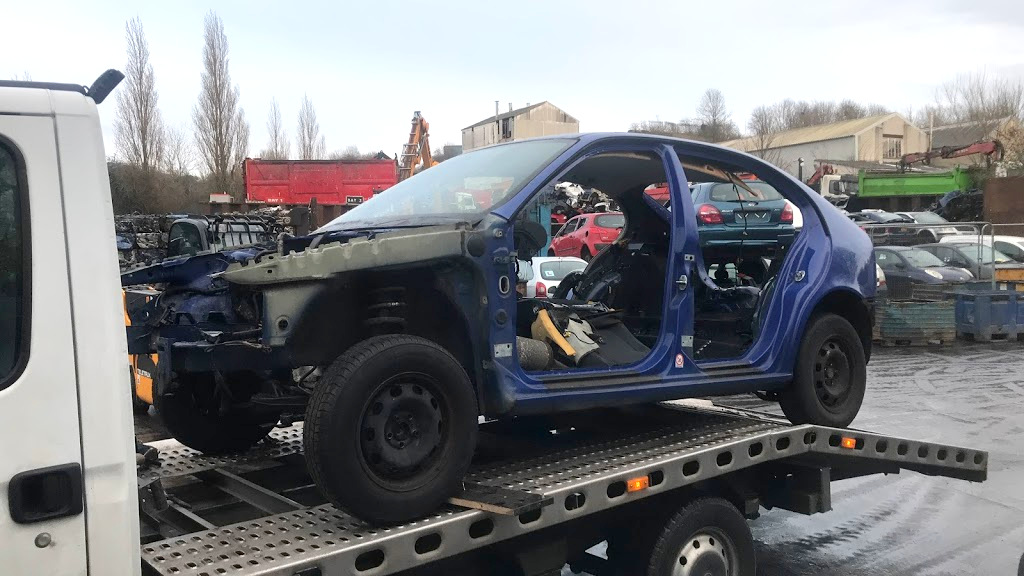 Get the fairest scrap metal prices throughout Bedfordshire
At our ASM Metal Recycling facility in Totternhoe, we're committed to giving our customers the best possible price for their scrap metals. All grades of non-ferrous metals are weighed on calibrated digital weighing scales to ensure customers are always paid the fairest and most competitive scrap metal prices.
Although we primarily offer scrap metal collections across Dunstable, our Totternhoe site also accepts walk-in customers with the capability to drop off their own waste metals for recycling.
Why choose ASM Metal Recycling for scrap metal collections in Dunstable?
We're licensed.
ASM Metal Recycling are licensed scrap metal dealers in Totternhoe, near Dunstable. We are also licensed waste carriers, with homes and businesses throughout Bedfordshire depending on us to transport hazardous materials and scrap metals and abide with existing legislation.

We're well-equipped.
At ASM Metal Recycling, we're equally as comfortable collecting one-off disposals from homeowners in the Dunstable area as we are acting as the reliable waste metal collection partner of light and heavy industrial firms across Dunstable and Houghton Regis. Our complement of artics, grab lorries and skips help us to clear hazardous metals and waste with ease. Our state-of-the-art metal recycling site in Totternhoe incorporates the latest metal processing technology, allowing us to de-pollute vehicles and metals in line with latest legislation affecting our industry.

We're reputable.
The disposal and recycling of waste metals and other hazardous materials is no laughing matter. We're proud of our role in increasing the amount of recyclable metals in circulation, whilst minimising the impact of pollution from hazardous materials. As passionate members of the British Metals Recycling Association, ASM Metal Recycling has the best interests of the wider environment at heart.
Find and call your local depot to get up-to-date prices.