High Wycombe Scrap Metal Collection
Number one for scrap metal collection services in High Wycombe
If you are a time-poor business owner or home-owner living in the High Wycombe area, you don't need the hassle of storing and transporting your scrap metals. At ASM Metal Recycling, we're situated right on your doorstep, ready to help. As a licensed scrap metal dealer, we have a state-of-the-art metal recycling site located in Aylesbury, just 16 miles from High Wycombe via the scenic A4010.
In fact, ASM Metal Recycling has not one but two metal recycling sites in Aylesbury, allowing us to accept both ferrous and non-ferrous metals as part of any scrap metal collection service in the High Wycombe area. We're respected across Buckinghamshire for our industry leading scrap metal transport capabilities, with the ability to retrieve and process everything from stainless steel and aluminium to cable and end-of-life road vehicles.
Our customers in and around High Wycombe benefit from an industry competitive prices for all scrap metals collected from residential and commercial premises. With a 50-tonne computerised weighbridge installed within our facility, we can accurately calculate the value of all grades of waste metal, ensuring a win-win situation that gives you value for money and a cleared storage space to boot.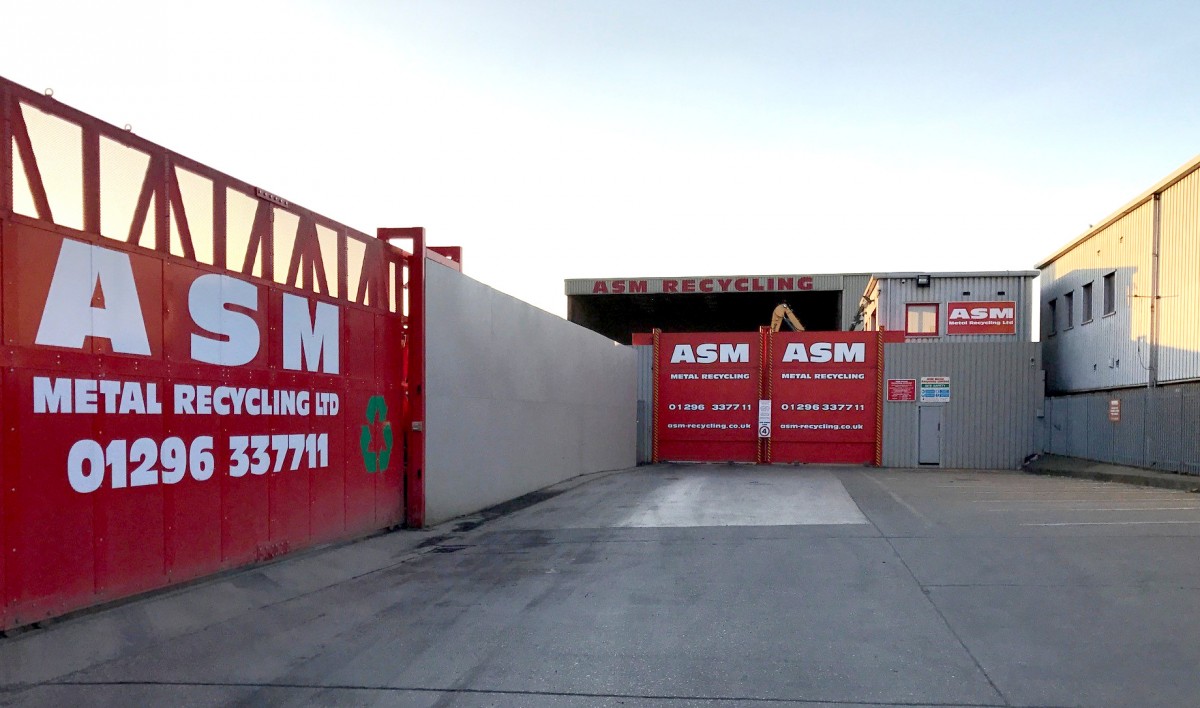 Reliable clearance and management of scrap metals in the High Wycombe area
You can find our head office and primary scrap metal processing site at Griffin Lane, which is in close proximity to the Gatehouse Industrial Area. Our Westpoint non-ferrous metal recycling facility is situated just across the road in the heart of Gatehouse Industrial Estate. Our position to the west of Aylesbury town centre enables us to reach customers in and around the Chiltern Hills via the A4010 and A413.
You don't have to lift a finger with ASM Metal Recycling. Our industry leading scrap metal transporters are suitable for one-off and periodic scrap metal clearance work throughout High Wycombe. However awkward your location, whatever the volume of waste metal, our versatile vehicles, artic flatbeds, roll-on roll-off containers and grab lorries can clear residential and industrial sites with ease.
Why choose ASM Metal Recycling for waste metal disposals in High Wycombe and across the Chiltern Hills?
We're licensed.
ASM Metal Recycling are licensed scrap metal dealers in Aylesbury, near High Wycombe. We are also licensed waste carriers, with homes and businesses throughout Buckinghamshire depending on us to transport hazardous materials and scrap metals and abide with existing legislation.

We're well-equipped.
Whether you're an industrial business in the High Wycombe area seeking a waste metal collection partner or a home-owner with a modest amount of scrap metal looking for a one-off disposal, you can rely on ASM Metal Recycling to have the suitable equipment to retrieve it.

We're reputable.
ASM Metal Recycling takes its role in the disposal and recycling of scrap metals and hazardous materials seriously. As members of the British Metals Recycling Association, our business is passionate about minimising the impact of waste metals and the pollution of hazardous materials on the wider environment of High Wycombe and the natural beauty of the rolling Chiltern Hills.
Find and call your local depot to get up-to-date prices.