Stainless Steel Recycling
Stainless steel is one of the most popular recyclable materials in the UK. Although people purchase stainless steel products as they are designed for the long term and built to last, there comes a time that even stainless steel reaches the end of its useful life.
In theory, stainless steel is 100% recyclable. The primary alloy elements of stainless steel, which include chromium, nickel, and molybdenum (which give it that shiny finish) are all extremely valuable and can be recovered easily when recycling stainless steel. What's more, extracting these elements doesn't affect the finished product.
Click here to sell
your scrap stainless steel
Why recycle stainless steel with ASM?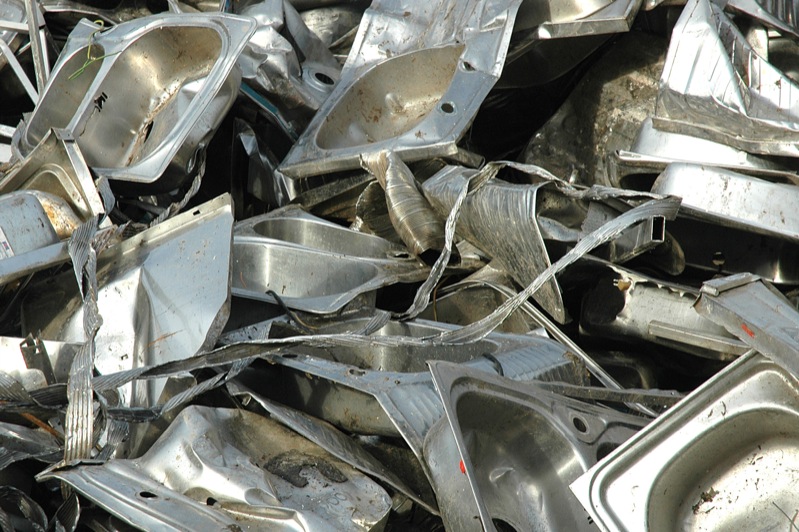 According to the British Stainless Steel Association, any stainless steel object has an approximate recycled content of 60%.
Back in the early 2000s, around 27 million tonnes of steel were produced, with approximately 16 million tonnes of recycled stainless steel and other materials used to generate this amount. The amount of recycled stainless steel in any new object is only going to increase in future years as the steel produced today won't need to be recycled for another two to three decades, potentially.
Stainless steel offers many environmental and social benefits, too. It enables people to lead a healthier life and is cleaner for the wider environment too, which is why you'll see it used in kitchens a lot.
Recycling with ASM is cost-effective
You can learn more about scrap metal prices to see how we calculate the price of your scrap, but at our recycling centres, we always offer our customers the most up-to-date prices for stainless steel. We specialise in scrap metal recycling (and have done for over 55 years).
We take a green/eco-friendly approach to recycling
Our green approach to recycling is beneficial for both our customers and the environment. ASM is fully accredited with the ISO 14001 and ISO 9001 and is fully licensed by The Environment Agency. We are an approved CHAS (Contractors Health and Safety Scheme) provider, and all our sites are registered and 100% compliant with the Scrap Metal Dealers Act 2013.
Efficiency is key at ASM
We use the latest processing technology at our recycling sites to make sure our processes are the most energy and time-efficient. We also work to improve the safety and efficiency of recycling all scrap metals and vehicles.
What stainless steel items can be recycled?
The production of new stainless steel is made up of 25% scrap (from end-of-life products) 35% new scrap, from material returned from production and manufacturing, and 40% raw materials, such as ferro-chromium and ferro-nickel.
So, stainless steel remains part of a closed-loop system that's sustainable and great for the wider environment as it can be re-used without any degradation.
Stainless steel items that can be recycled include:
Kitchen accessories, cutlery, and cookware
Knife blades with sharp edges
Cookers, grills, and sinks
Finishing elements for refrigerators, freezers, countertops, and dishwashers
The recycling process for stainless steel
During the recycling process for stainless steel, specialised technology is used to separate and prepare each type of alloy for remelting:
A recycling processor feeds the scrap into a large shredder to break it into smaller pieces
It is chemically analysed and stored by type. This process may include 'blending' the scrap into chrome steels, nickel alloys, and other types of stainless steels
Scrap along with the other raw materials are melted in an electric furnace
After melting, impurities are removed to refine the molten metal is refined and the chemistry analysed again to make any final adjustments necessary for the specific type of stainless steel being produced
The molten stainless steel is formed into slabs before production of plate, sheet, coil, wire, and other forms in preparation for use by manufacturers
Get in touch today
If you have end-of-life stainless steel kitchenware or any other scrap stainless steel, bring them to us at ASM Metal Recycling for the best possible price. Scrap metal prices can change by the day (sometimes even by the hour), but our advanced digital scales provide the most accurate weight and value of your scrap stainless steel, guaranteeing you the fairest price.
Find your local depot here, or check out our scrap metal collection services.