Tyre Recycling
Tyre recycling and collection services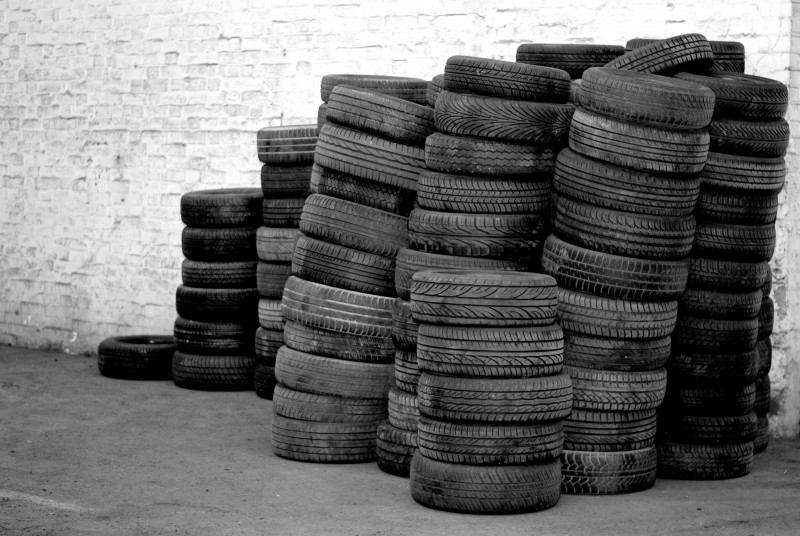 At ASM Metal Recycling we provide a comprehensive tyre collection and recycling service from our very own recycling facility.
We frequently accept end-of-life vehicles with the tyres still very much attached. Fortunately, we have all the approved equipment necessary to re-process any used tyres, before sending them off to be re-used in anything from children's rubber mulch playground surfaces to equestrian training surfaces.
The tyre recycling process explained
In some cases, we find that the metal rims or alloys are still attached to the tyre when we receive or collect end-of-life vehicle tyres. Our recycling facility makes it easy to separate the rims and alloys from the tyre, allowing us to refurbish and re-sell alloys if possible, or treat it as ferrous scrap metal.
On to the tyre itself: sometimes it's possible to re-tread and re-sell tyres providing they are in an acceptable condition. However, when they are badly damaged over many years and thousands of miles of use the only option is to recycle them.
The tyre recycling process involves granulating the rubber so that the various materials within the tyre can be retrieved. The granulated rubber crumb is then sent on to organisations such as flooring specialists who recycle the rubber to form safety sports surfaces and mats suitable for children's playgrounds and play areas.
That's not all, recycled rubber from tyres can also be utilised in the production of rubberised asphalt for road surfaces.
If you'd like to discuss our tyre recycling service further, please don't hesitate to give us a bell on 01296 33 77 11 to find out more.
Purchase tyres from ASM
If you're looking to buy new or part-worn tyres, then please take a look in the tyre bay at our sister company ASM Auto Recycling, or call 01844 268 940.