Cable Recycling
Cables can be found all over the UK, which is why cable recycling is one of the most popular processes we carry out. If you're looking for the best scrap cable prices, you've come to the right place.
At ASM Metal Recycling, we believe in giving our customers the very best prices available on the day you request a quote. If you've got scrap cables lying around, bring them to us for pricing.
Click here to sell
your scrap cable
Why choose ASM Metal Recycling?
We're as green as they come. We're fully accredited with both the ISO 14001 and the ISO 9001. We're also fully licensed by The Environment Agency.
We're fully certified. We're both an approved CHAS (Contractors Health and Safety Scheme) provider and compliant with the Scrap Metal Dealers Act 2013.
We're cutting edge. Our scrap metal recycling centres use only the latest processing technology for both ferrous and non-ferrous metals. We're the best in the business.
Recycling used cables – what you need to know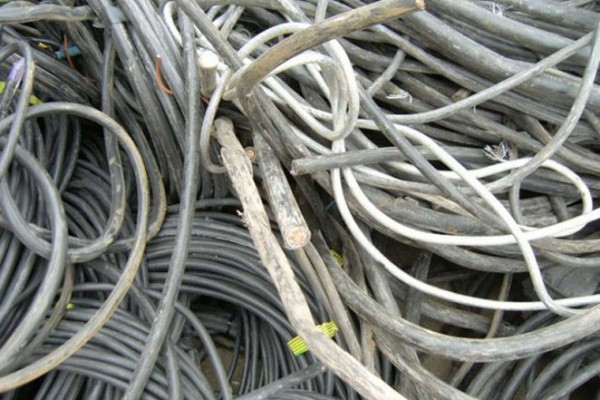 Cables can contain a number of different metals. Copper is the most common, but aluminium and steel are also frequently used. It can depend on the environment in which they're used, due to rust or corrosion risks. Copper is typically the more expensive.
The cable recycling process is as follows:
The cables are sorted into their individual grades, and then weighed in order to determine the precise metal content.
The grades of cables are then pre-shredded.
The shredded plastic and copper is processed and granulated a number of times, and then separated using a waterbed system.
Any plastics are dealt with in a specialist plastic recycling centre, and the metals are recycled as standard.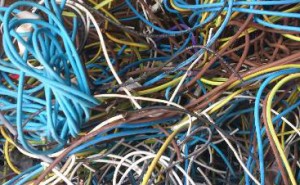 There are a range of different cable types out there, including (but by no means limited to):
Household cable
Tinned copper cable
ACSR aluminium cable
Lead armoured copper cable
Data cable
Coax cable
And a number of others. The best way to find out which cables you've got (as well as how much they might be able to earn) is to give ASM Metal Recycling a call.
Get in touch
To get hold of us, pick up the phone and call 01296 33 77 11, or send through an e-mail to info at asm-recycling dot co dot uk. We'll be happy to help.