later post  |  index  |  earlier post
Preparing for the collection of scrap metal
  Thursday, 16 March 2023
Here at ASM Metal Recycling, we can help you get a competitive industry price for your scrap metal. As well as being able to receive your scrap at our yards, we also offer a collection service for businesses with large amounts of metal.
There are a few things you can do before we collect it that will help us, and help you, get a better metal price. Even if you don't have enough metal for a collection, we would advise a bit of prep before you bring it to one of our depots.
What types of metals do we buy?
We recycle metal that is both non-ferrous and ferrous, but non-ferrous metals are more valuable and in greater demand. Three of our recycling depots (Aylesbury, Kings Langley and Totternhoe) purchase ferrous metals, including scrap cars, light iron, heavy scrap and cast iron.
Popular non-ferrous metals include copper, brass, stainless steel, aluminium, lead, zinc and tin. We are interested in buying all of these types of metals, but collecting scrap metal is made easier for us if you can do some preparation before we take it off your hands.
Sort your scrap metal
The most important thing is to get it sorted. If we arrive to find a skip full of unsorted metals, it will take us much longer to sort and get a quote to you. It will reduce the price we can offer because it will take us time to sort it ourselves.
Separate your metal into ferrous and non-ferrous types, as best you can. The easiest way to identify what type of metal you have is to see if it is magnetic. If it is, then it is ferrous.
If you can further categorise your lot into each particular metal, this will also help us.
Clean your scrap metal
Oil, lubricants and other contaminants can build up on metals, so it is worthwhile making sure it is free of residue, insulation or other superfluous materials before we collect it. Any glass, plastic, wood or non-metallic materials can also be removed, if it is safe to do so. Rebar is a common type of scrap we are offered, but as much concrete as possible should be knocked off first.
If in doubt, just ask. Some grades of metal, like stainless steel and aluminium, will certainly do and you will get a higher price. We can also advise on what sprays or cleaning techniques to use. We have been collecting scrap metal for over 55 years, so know a thing or two about what might work.
Once you have sorted and cleaned your metal, it is time to contact our scrap yard and get a delivery or collection slot booked in!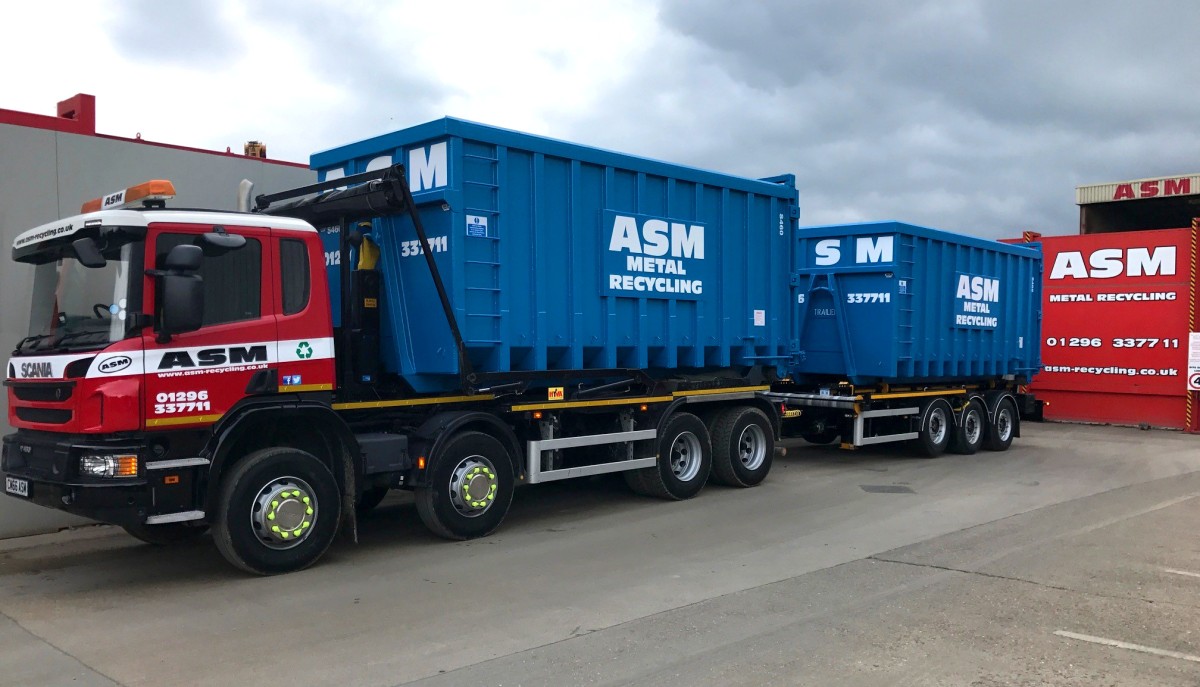 Does it fit?
You should ensure that the metal will fit inside the skip or bin you have requested. We will ask for measurements, and we may ask you to cut it to size. Metal should not be hanging over the side of the container. We also ask that you have the right loading equipment to fill your skip, bin or bulker.
Let us come to you
Remember, for significant amounts of scrap metal, we offer a collection service. After we have your sizes and volumes confirmed, we'll drop the skip, bin or bulker at your site.
We'll either wait and load (if it's all done within 30-45 minutes), or come back once you have filled up your container. If you need another skip, you can book an 'exchange', in which case we'll remove the loaded skip and give you another empty one.
We'll then transport your lot to our approved recycling facility, where we use the latest processing technology to weigh your metal and give you the best price. Payment is quick and direct to your bank account.
Find out more about scrap metal recycling and get a valuation today.
later post  |  index  |  earlier post
---